Last Wednesday was my Relief Society Christmas Dinner. Our theme was "Gift of Love". It was geared towards the Savior's gift of love to us and also how we can also give gifts of love to others. As our center pieces we made these cute paper bag baskets. They were made from paper groceries bags.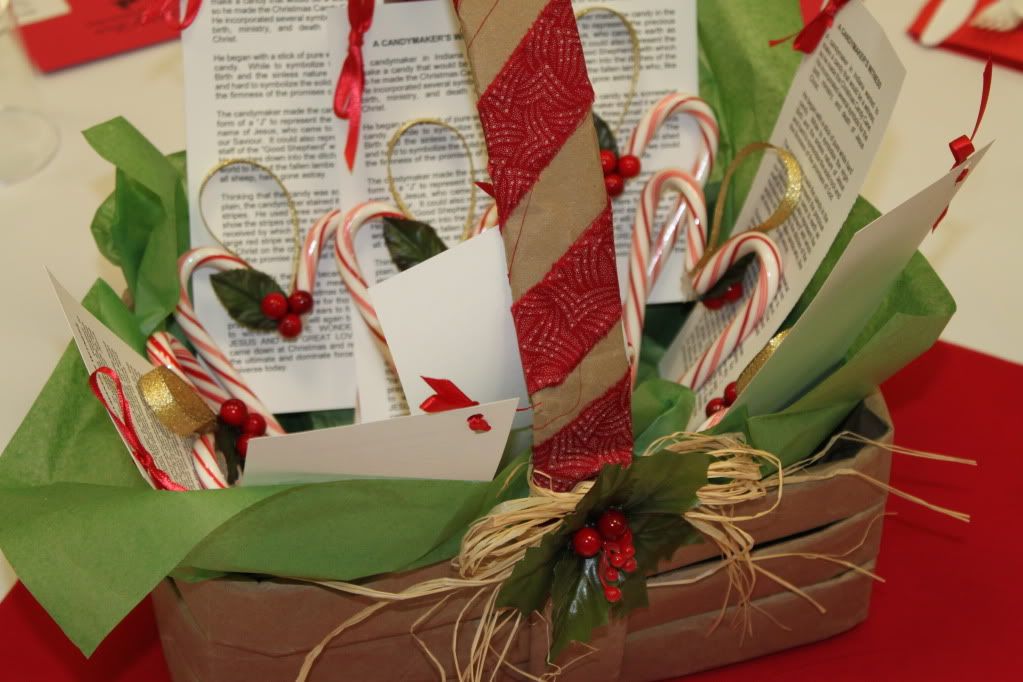 Inside the baskets were these candy cane ornaments we had made as a presidency. Then behind them is the story of the Candy Cane. The story goes that the Candy Cane was a candy makers gift of Love to remember the Savior.
It was a sweet night of dinner (a nice salad, broccoli cheese soup, and homemade rolls with chocolate cake and ice cream covered in homemade chocolate sauce and sprinkles with crushed candy canes), a small spiritual program, and ended with each sister learning to make one of these baskets made from paper lunch sacks. They were then asked to take their basket and fill it and give it to someone else. It was a great night and I loved learning to make these baskets from a sister in our presidency. Someday maybe I will share with all of you. Do you want to learn?